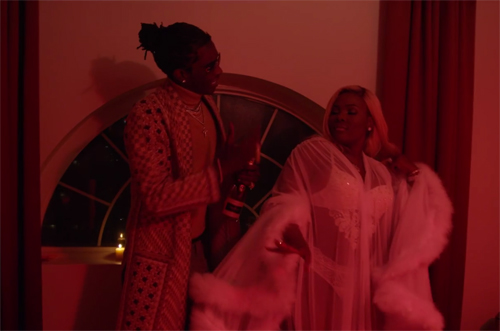 Indie artist PreMadonna, best known as the self-made millionaire and founder of her global Waist Gang Society, makes her debut as the hottest new female in the game in the sexy music video for "All Nite" featuring Young Thug.
The buxom beauty gets up close and personal with Thugger Thugger and keeps it grown and sexy in the steamy new visual, while showing off the glamorous lifestyle she's known for – bottles of champagne, diamonds, exotic cars, designer bags and lavish penthouses.
With lyrics like "I be feigning about this daily, almost wrecked my Mercedes … You and me was meant to be, so let's take over, it's our world," PreMadonna effortlessly brings her famous prowess to life.
Peep the video below.