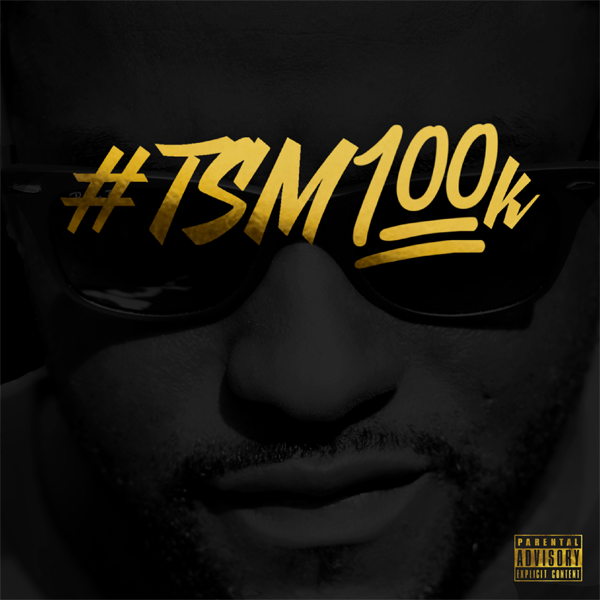 Buzzing Atlanta based indie artist Torre South has made his official debut with the release of his self-released album #TSM100k.
Following the 2015 mixtape AllowMeToIntroduceMyself, and early 2016 single "#Hashtag," the burgeoning singer/songwriter delivers 12 original songs for fans and new listeners. Throughout the project, Torre gives an in-depth view into his lifestyle and aspirations, along with plenty of bedroom bangers.
On the opening song, "Top & Bottom," he appeals to hustlers everywhere with a soulful ode to grinding for success. "I just want to catch a flight, take off / Live life like a boss / Crib so big you could get lost / Make it to the top, and never see the bottom again," he sings, letting us know where he is headed with his career.  However, South had plenty of tunes for under the sheets as well. On "N.O.Y.R." he praises his lady, singing: "Your body, reminds me of my favorite song / Baby, your body, I want to replay all night long / I'ma put my needle on your record, so I can hear the sounds."
Midway through the LP, Torre pays homage to a talented exotic dancer on "Entertainment," who like many gets caught up in the wrong vices.  "She's just a small town girl, providing entertainment / She'll come out for the world to see, but only when it's raining / She's got big city dreams of ballin like the majors / So take it off real slow for me, be my entertainment," he sings.  Things aren't all about pleasure though. On "The BreakUp," Torre shares a personal story of an up-and-down relationship that has left broken hearts, but they are both stronger through it all.
Speaking about the release of the album Torre said, "The path God has set me on over the past several months has been nothing short of amazing. With a lot of hard work and determination I can finally say the time has come. I'm beyond excited for everyone to finally hear what I've created."
You can stream the album below via Spotify, and pick it up on iTunes now.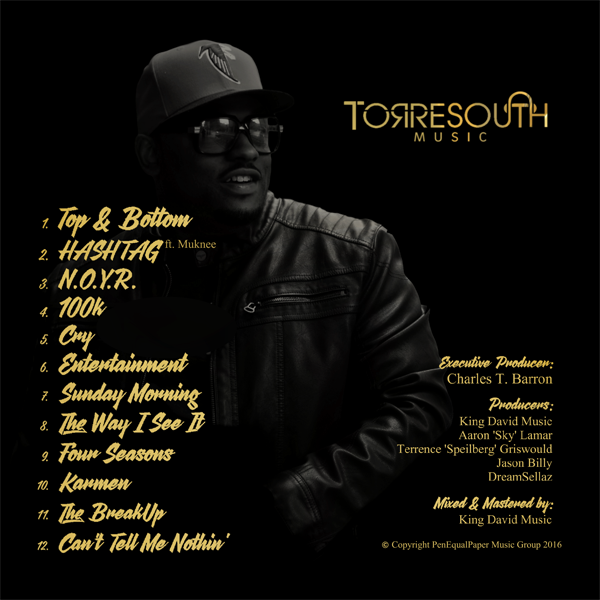 For more info check out www.torresouthmusic.com and follow Torre on Twitter and Instagram at @torresouthmusic.