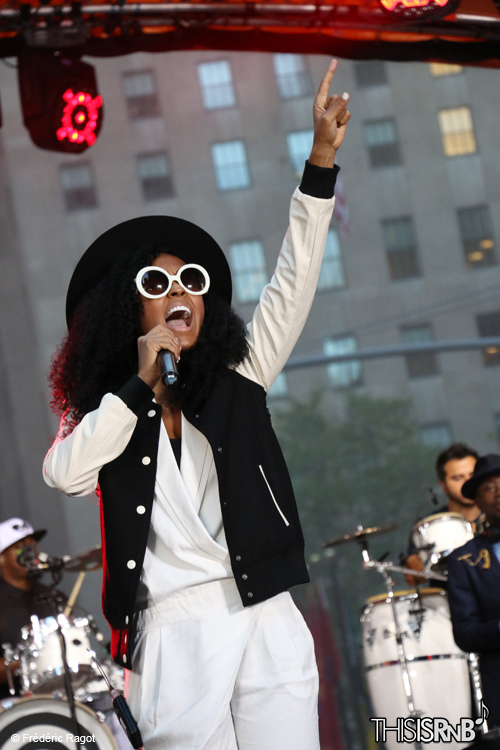 The upcoming Netflix show The Get Down, which chronicles hip-hop's beginnings in the South Bronx, promises to have a stellar soundtrack, which is executive produced by Nas.
Last week, Miguel shared "Cadillac," the first song from the show's soundtrack, and now, Janelle Monáe premieres her anticipated contribution, "Hum Along & Dance (Gotta Get Down)."
"I don't do a lot of sampling, but they had the rights to the Jackson 5's "Hum Along & Dance," so this was sample. I worked with Jeff Bhasker and Emile, once we got in the studio together we just picked parts that we love and that's how we made the music," explained Monáe to Ebro on Beats 1.
"So, it was inspired by the Jackson 5 and I just basically put Janelle Monáe on it. I wanted to keep the essence of Jackson 5, Michael is one of my heroes. As I was recording this song I was envisioning a world where color was not the center of attention, it wasn't about black and white, green and yellow, but we were all on the dance floor together, living and breathing as one."
The Get Down: Original Soundtrack From The Netflix Original Series will be released on Friday, Aug. 12. You can pre-order it on iTunes now. Hear Janelle talk about her contribution, and preview "Hum Along & Dance (Gotta Get Down)" below.