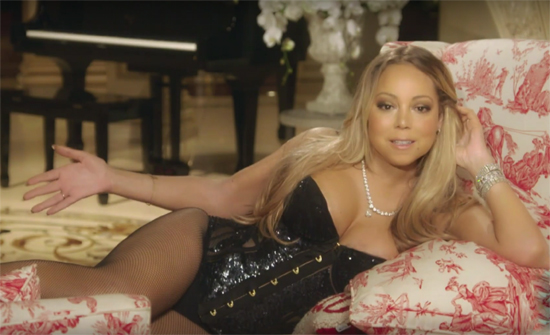 Get ready to step into "Mariah's World."
E! has unleashed a new trailer for Mariah Carey's upcoming 8-part docu-series, and it promises laughs, drama, and plenty of diva moments.
"I'd rather make everything fun," says Mimi, while lounging in sexy bedroom attire. "Is this a normal outfit for people to wear? I don't know, but I'm at home and this is what I wear."
The show will give viewers a revealing look inside the icon's life as she hits the road on her European tour and gears up for her lavish wedding to billionaire fiancé James Packer.
"I don't think that anyone knows anything about me," says Mariah. Later, she adds: "You guys are living for this footage."
Her twins Moroccan and Monroe and ex-husband Nick Cannon may also appear on the show, though Mimi hasn't confirmed that just yet. "We are not together anymore, but he's cool about being on the show and coming around with the kids and very supportive," she said at a TCA panel yesterday, before clarifying. "I said he came around. I don't know what's going to make final cut!"
"Mariah's World" premieres Dec. 4 on E!. Check out the trailer below.