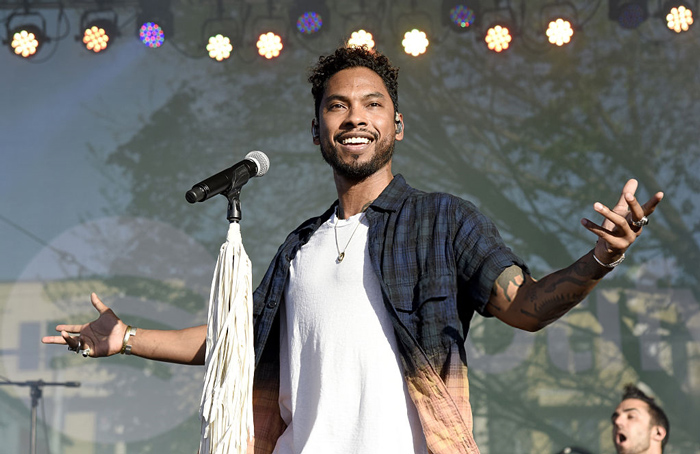 Miguel is taking fans back to the '70s.
The Wildheart singer takes the wheel on "Cadillac," a track off the upcoming soundtrack to Netflix's original series The Get Down.
"Heaven's in the backseat of my Cadillac / Let me take you there," sings Miguel.
The soulful record blends various styles, including jazz and funk, which lend themselves to The Get Down, an upcoming series about the Bronx in the late '70s, right as hip-hop was poised for its birth.
The Get Down, which premieres Aug. 12, stars Shameik Moore, Justice Smith, Jimmy Smits, and Giancarlo Esposito, among others. Jaden Smith is also set to appear on the show for a series of episodes.
Give "Cadillac" a spin below.