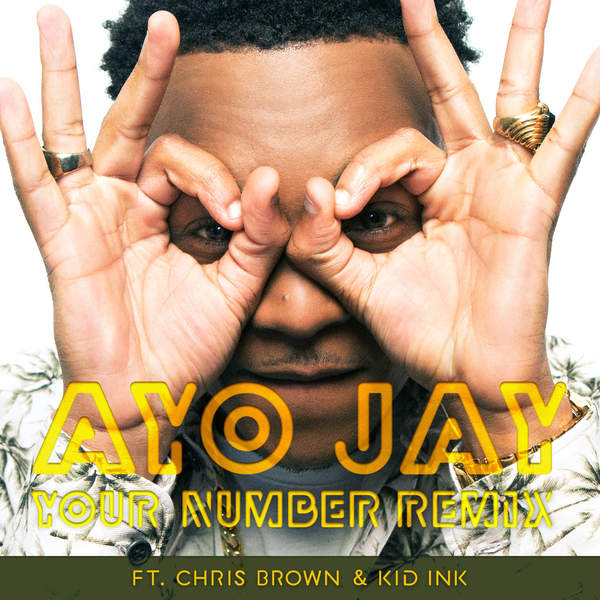 Buzzing Nigerian star Ayo Jay keeps his hit single "Your Number" on people's request lines with a brand new remix, featuring Chris Brown and Kid Ink.
It's no surprise that Breezy and Ink get raunchy on the remix to the Afro-beat jam, proposing to do much more than take their new prospects on a dinner date.
"Every time she see me, she start kissing and biting, f*cking and fighting / She want see a cocky man ting, she a ride it / Pulling me inside her / So I pull up / We butt naked under my covers with the lights off," sings Brown on the opening verse.
Following Ayo Jay's verse, Kid Ink lets his potential new lover know that if he gets the number he will "put that ass to sleep, have you dreamin."
Ayo closes out the bouncy collabo with his melodic bridge and infectious hook. Dial up the steamy remix below!