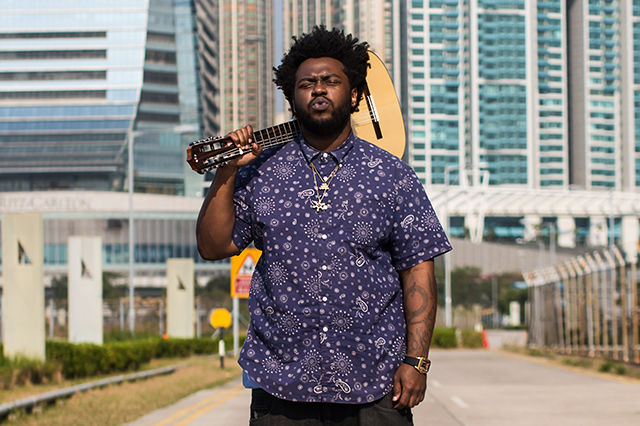 "You're always looking for something that's ironically been in your possession since the beginning of time, stop searching outside for inner things."
These are the wise words that accompany "Say Where," the latest track from singer-songwriter James Fauntleroy. Released early Thursday morning, "Say Where" is the newest song from the Sensei since "Can't Let You Go" a month ago.
The track harkens to the music of groups like the Gap Band and Cameo with its soulful guitar strums and funky instrumentation. Fauntleroy's voice melts into the beat perfectly, as he croons on the hook, "You can find what you want, right where you are." The three-minute song is smooth and will surely get anyone in a dancing mood. It's Soul Train Line music in 2016, and all listeners will be missing is an afro pick and a pair of bell bottoms.
Stream James Fauntleroy's classic-sounding "Say Where" single for yourself down below.
–Words by Bradford Howard