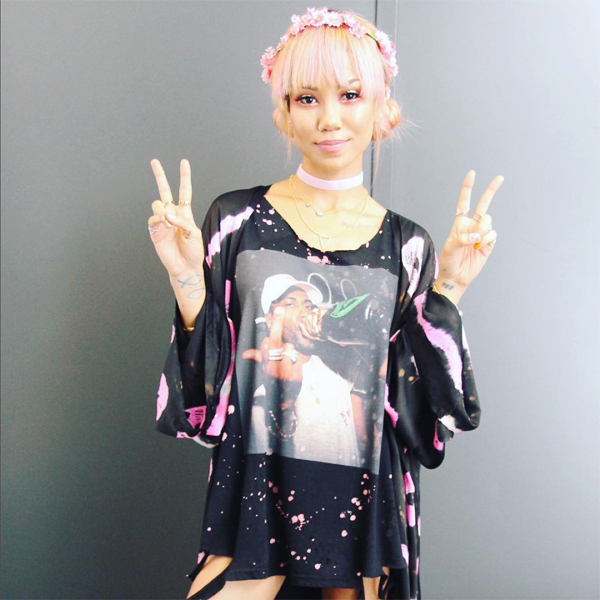 Starting the week off with new music from Jhené Aiko is a welcomed treat!
While the singer-songwriter made internet headlines at the end of last week for filing for divorce from producer Dot da Genius–whom some fans didn't even know that they were briefly married–the attention switches back to the songstress soothing talents.
Aptly titled "New Balance," the record is Jhené's first release since collaborating with Big Sean on the duo TWENTY88.  Soft piano keys lay the vibe for the subtle song about love and relationships. Aiko sings out to a certain someone who has changed her own energy and soul searching.
"It hit me like a tidal wave / Knew that I was in love with you right away / To know my days and the brighter days / Even when people say what we do is not ok," she sings. "According to what the people say, who cares what other people say / Man fuck what other people say / I'ma ride for you baby if you 'gon ride for me."
Jhené is clearing in a good place and she is sharing those positive feelings, while also addressing the realities of relationships in general. "Some of us do deserve it / A love that is true and perfect / Some of us been through it all before / Some of us do still come back for more," she coos at the end of the lush tune.
Take a listen below!