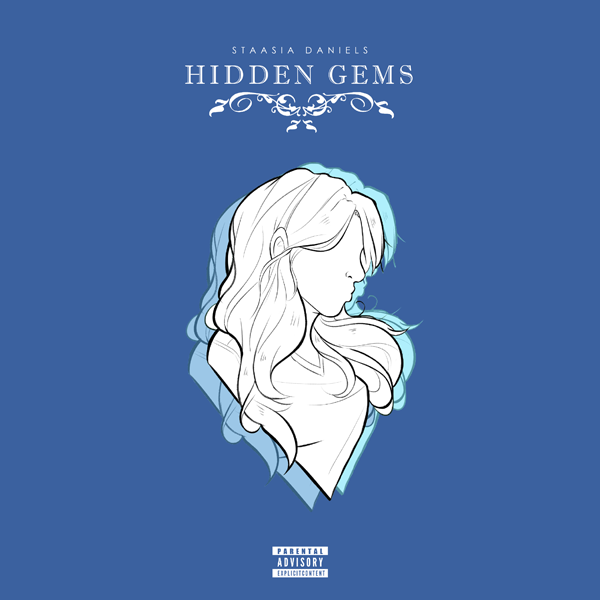 Toronto based songstress Staasia Daniels has come a long way and fought hard to pursue her dreams, a feat that has manifested in the release of her debut project, Hidden Gems. The 11-song project is entirely penned by Daniels, with production by Xpress aka DJXP, 5PieCE, Artclass, PDUB, Giangelo Power and others.
Recalling the process of putting the project together and how far she's come a long as an artist, Staasia explained.
"My heart is literally racing, and my eyes are filling up with water as I'm writing this. I don't even know where to begin. I'm just going to say that this wasn't easy. I've been releasing material since 2011, so the goal was always to put together my masterpiece, but so many things went "wrong" along the way, it almost felt like it would never happen. I've watched and supported almost everyone I know (of) release a body of work, 2 or 3 even, lol, and as much as there has been a few times where I could have just released one, my heart, and my mind wouldn't let me. From learning how to successfully record myself, mix and all that jazz, I can truly say that growing through this has been amazing. I started out doing covers on YouTube, editing my own cheesy videos, to then doing original music and growing from there! Yes, I've felt defeated, discouraged, friends dropped out of the SD Academy, and I've felt I wasn't good enough etc, but if it all happened for this moment right here, AMEN! I couldn't be happier with everything from my amazing team, my writing, my arrangements, the mixes, transitions, artwork, and not being afraid to be myself anymore!"
"'Hidden Gems' is my debut project, and I believe this is my best foot forward. I just hope whoever listens to it, just feels it. What was once my imagination, is surely becoming my reality. Here I am, I am ready."
Take a listen to Staasia Daniels Hidden Gems below … What do you think?