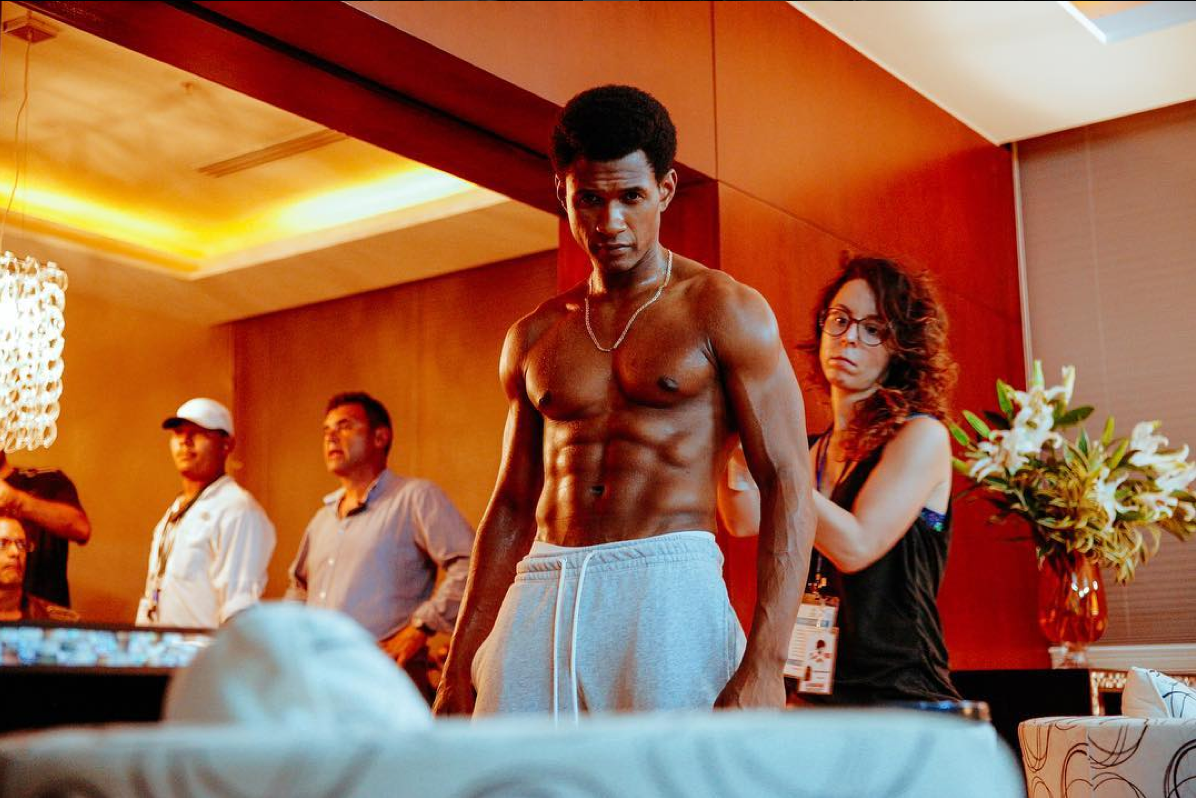 With the news that Usher has changed the title of his eighth studio album to Hard II Love, and it has gone up for pre-order, two brand new records have been released as well.
The first, "Missin U," is a bass heavy banger, where the R&B star rides the beat while singing out about his desire to reunite with his lady, who has him entranced in her beauty.
"I mean everybody wants somebody that's got confidence," he says in the intro. "You know it's in her attitude, the way she walks, nice legs, she's got to be beautiful."  The song uniquely segues in between a hard club banger and sweet, contemporary love song.
The second track is "Champions," from the film Hands of Stone, which Usher co-stars in as legendary boxer Sugar Ray Leonard. This one is an empowering ballad that switches between English and Spanish, as a duel kind of duet between Usher and actor Édgar Ramírez, who portrays the films leading character, boxer Roberto Durán.
"I'll fight for my country / You'll fight for your country / We see the victory, they'll get the victory / Man to man and heart to heart / Face to face, but worlds apart," he sings.
Hands of Stone lands in theaters on Friday (Aug. 26). Usher's eighth studio album Hard II Love is set to be released on September 16.
Take a listen to both new tracks below!