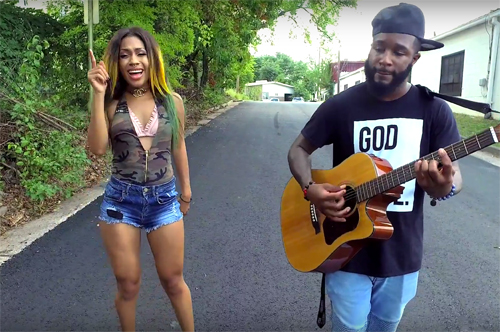 Tiffany Evans takes it to the street!
Following the release of her "On Sight" music video featuring Fetty Wap, the R&B songstress shares an acoustic performance of the song.
"I wanted to show the raw side of my gift — the not so put together side — but still be able to have the swagger and energy on full display. To me, music is about a feeling and should always feel good even in a raw form," said Evans.
Filmed in Atlanta, Evans struts through a backstreet singing the record while supported by a single acoustic guitar player.
The official music video for "On Sight," premiered on BET last month. The fun-and -lirty track is lifted from Evans' latest EP, All Me, which is out now.
Check out her performance below.