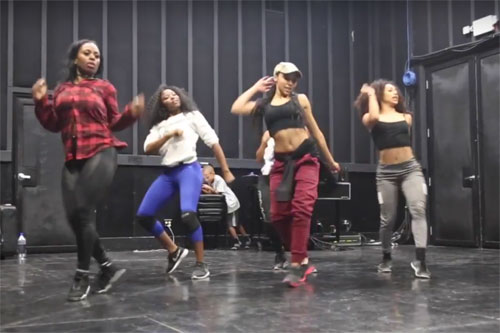 Tinashe turned a lot of nonbelievers and haters into fans of her latest single "Superlove" with the release of the super-hot music video.
Now, with the summer winding down, the R&B vixen wants to keep fans moving and in bikini shape with a visual tutorial on the video's choreographed dance sequence.
Sharing some private rehearsal footage of Tinashe and her dancers practicing the Jaquel Knight choreography, those wanting to learn the dance, or just get more eye candy from the visual are in for a treat.
Additionally, the singer/songwriter/producer also dropped the official behind-the-scenes footage from the gorgeous Malibu based video shoot.
Check out both clips below.