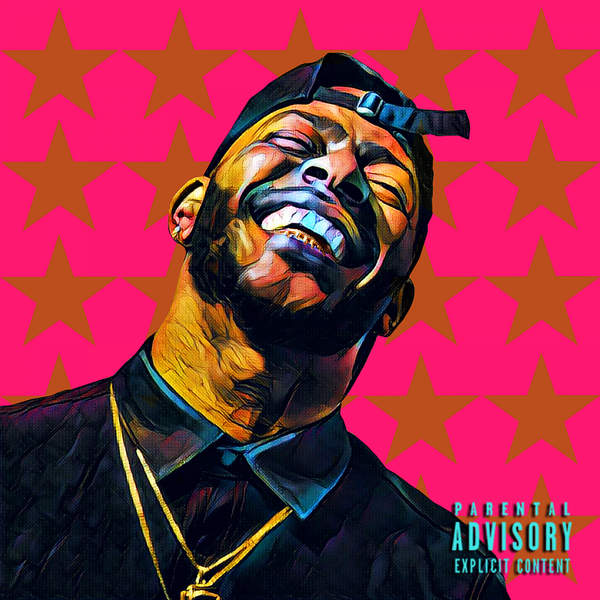 As the presidential race is getting ready to heat up this fall, Eric Bellinger is making a strong pitch himself. Dropping the brand new single "In My Prime" featuring Phil Ade today, the R&B singer has also announced his next EP, Eric B. For President: Term 1.
Bellinger sought to pay tribute to Eric B. & Rakim's classic album Eric B. For President, citing, "Eric B for President has been a title that has stuck with me my whole life. They opened doors for generations of artists to prosper in this industry. This is my way of saying thank you and providing physical proof that they made a difference. Plus with this project being more Hip Hop driven and a campaign that could potentially put the first female president in office, it was only right."
Eric B. For President: Term 1 hits stores on September 9. Featuring appearances from RJ, 11:11, ARoc, and Phil Ade, Term 1 is a fully-realized effort from Bellinger, packed with indelible hooks, well-crafted bangers, and sultry slow jams. Asked about why he was releasing the project, Bellinger explained: "With the stress our country is always under when deciding who's best to lead us, I wanted to create an experience that would please the ears, eyes, and hearts of people, while showcasing my personal beliefs on who I think will serve our people best. In my opinion, to possess the level of outreach I have and not shed light on this matter would be irresponsible. I just want to do my part – my way."
Take a listen to the first single "In My Prime," and peep the Term 1 tracklist below.
ERIC B. FOR PRESIDENT: TERM 1 TRACKLIST:
1. Snappin & Trappin (Prod. by Beazy Times)
2. My Check (Prod. by The Nominees)
3. G.O.A.T. Feat. ARoc (Prod. by Sleep Deez & Qorey Cail)
4. Sometimes (Prod. by Soufwest)
5. One Of Them Feat. 11:11 (Prod. by DZL)
6. Drive By (Prod. by Ayo)
7. Remind Her Feat. RJ (Prod. by Habib)
8. In My Prime Feat. Phil Ade (Prod. by DJ Money & Cleva Keys)
Pre-Order Eric B. For President: Term 1 HERE