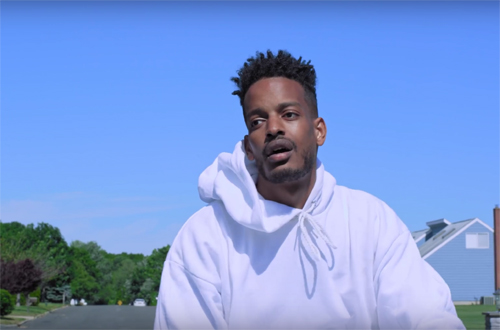 Emerging artist berhana garnered some buzz-generating blog love last year with the release from his debut single "Janet." The whimsical, yet uniquely alluring fusion of neo-soul and hip hop, was a dedication to actress Janet Hubert, who played the original Aunt Viv on Fresh Prince of Bel-Air.
Now, to coincide with the release of his self-titled debut EP, the soulful singer/songwriter has released a vibrant video for the single, which continues to address the song's deeper controversy over skin color and race.
"Wonder if you'll dismiss me, maybe light-skin Aunt Viv me," he sings while riding his bike in a nondescript suburban neighborhood, wearing all white clothes. He could be anyone, anywhere at anytime. "I could go to Julliard, work on Broadway, get a lead role on a NBC sitcom, and none of that shit's gonna matter," he told The FADER about the video. "At any point I can be dismissed as crazy and it's a fucking wrap."
berhana was born to an Ethiopian family in Atlanta. After moving to New York, he connected with Sapphire, who would end up producing his EP in a series of late-night recording sessions, squeezed between day-jobs. From the start of opening song "Brooklyn Drugs," it's a widescreen yet deeply intimate display of self-discovery: a snapshot of a young man at a crucial moment of his life. By the time closing track "Grey Luh," comes on, the listener is given a hint of what's next in store for berhana.
Check out the "Janet" video, and EP below!