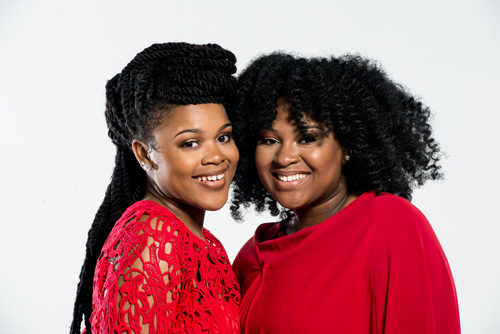 Emerging soul duo, The Amours, are garnering high profile fans, including First Lady, Michelle Obama, and R&B sensation, Jazmine Sullivan, due to their compelling mashup of R&B, Bluegrass, Soul, Jazz, and classical fusions.
In a time where the world is hurting, the Washington D.C. natives–who are both multi-talented singers, songwriters, and producers–are here to spread some love and righteousness with the visual to their latest single, "Smile."
Capturing the infectious song's feel-good vibe, the video delivers a refreshing message about inciting positivity through the joy of children. Shot in Meridian Hill Park in NW Washington D.C., the vibrant visuals showcase sisters, Jakiya Ayanna (21), and Shaina Aisha (17), and their close knit bond as they enjoy a beautiful day at the park, all while capturing their love for children, as they showcase their eclectic harmonies with a refreshing blend of organic R&B.
Following the success of their debut EP, Rhythmic Love, The Amours offer potent melodies punctuated by lines like that of their visual to "Smile."
"Life isn't supposed to be easy, and you never know what someone is enduring / So instead of judging a book by its cover, just smile and spread some love," they sing.
Check out the video premiere below, and look for more music from The Amours coming soon.