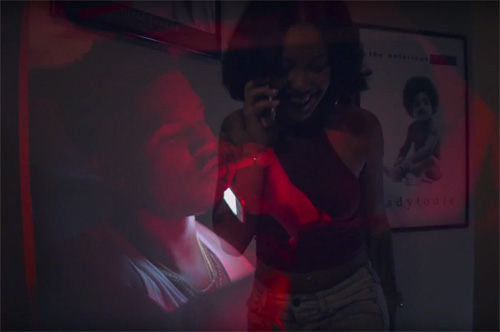 Motown Records young R&B sensation Malachiae Warren is bringing some fan love on this fine Friday.
Lifted from his recent Heard U Was In My City EP, the singer/songwriter called on his followers to ask them which song they would like to see as his next music video. "I asked my fans what record they wanted to see a video for and the ladies all had "Do 2 U" at the top of their list, so I had to give them what they wanted," Warren tells ThisisRnB.
Co-written and produced by Jasper Cameron and Malachiae himself, the track is a seductive bedroom ballad, suitable for any provocative playlist. The 1Reaction Media directed visuals follow the songs steamy hook-up vibe, with sexy females chillin' at home while Chiae and his love interest get flirty on the phone. For his performance scene the crooner shows off some swift dance moves and his topless torso, while his bae gets wet in a bubble bath.
"You might mess around and be my baby mama / Yea, for real, be my baby mama / Cause a n**ga like me you gon' keep around / N**ga like me I'ma hold you down," sings Warren.
Malachiae's Heard U Was In My City EP is on iTunes and streaming platforms now. Check out the "Do 2 U" video below!