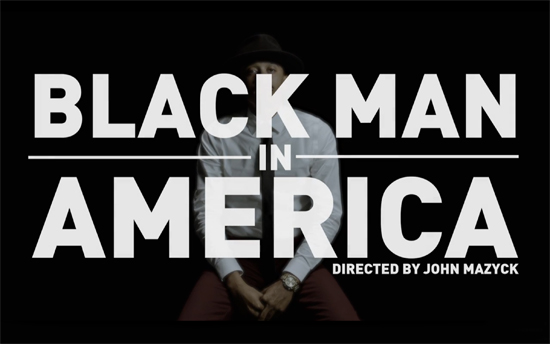 ThisisSOUL!
Emerging artist October London has been dropping gems on us this summer, and now the talented vocalist returns with the music video for his powerful, politically charged single, "Black Man in America."
Set against a simple black background, the Indiana native sits on a stool focusing our attention solely on his emotive delivery of the impassioned lyrics. The black room turns out to be a car that he is pulled over in, handing his paperwork to an officer, a gun quickly comes out and October ends up shot. Adding to the polarizing theme other individuals are then shown with bloody bullet wounds. The setting quickly changes once again, as London portrays a man sitting at a diner during the Civil Rights Movement, being bullied and physically abused by white patrons.
London sings his heart out about the struggle of living as a Black man in this country. "I come home to a woman who loves me, who don't see me as a 'n**ger,'" he croons, recounting how home can at least be a refuge against a world who, even though he "has an education, they'd rather see him struggle some more."
October London is currently working on his forthcoming debut album Colorblind with Jazze Pha, Snoop Dogg and more.
Watch the powerful "Black Man in America" video below!