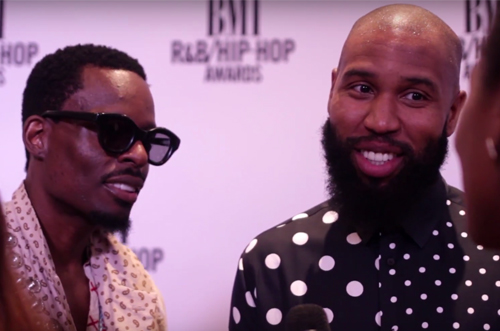 Live from the red carpet of the 2016 BMI R&B/Hip Hop Awards on Sept. 1, ThisisRnB's Ni'Kesia Pannell caught up with duo Louis York–made up of singer/songwriter Claude Kelly and producer Chuck Harmony.
During their chat the duo revealed that they have new music on the way (due out Sept. 23), and it's "bigger and badder" than their previous releases, such as the critically acclaimed single "Clair Huxtable."
Claude and Chuck also talked about the other artists they are writing and producing for, including K. Michelle, Ella Henderson, and James Blunt. They also gave major praise to the honoree of the night, Toni Braxton, who received the BMI President's Award.
"She's the truth," said Claude. "One of my favorites, personally, and just in the business, she's one of the best."
Check out the interview clip below.