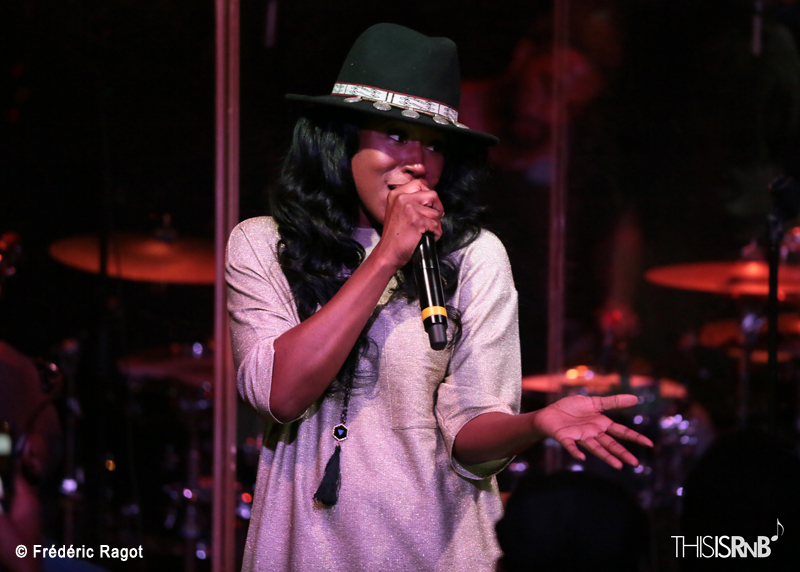 R&B songstress Tweet made a major comeback this year (in case you didn't already know) and she is continuing to bring her welcomed voice to fans across the world, in promotion of her acclaimed third studio album Charlene.
After a successful touring run in the U.S., the singer/songwriter has gone international, making an anticipated appearance in Paris, France on Friday (Sept. 23) for a performance at famed venue Bizz'art.
Rocking a round brim black hat and knee high boots, Tweet performed new songs off her latest album, such as "Magic," "Won't Hurt Me," and "Neva Shouda Left Ya," plus past hits and fan favorites like "Call Me," "Smoking Cigarettes," and of course "Oops (Oh My)."
Check out our exclusive photos of Tweet's Paris performance below.
(Photos by Frédéric Ragot)