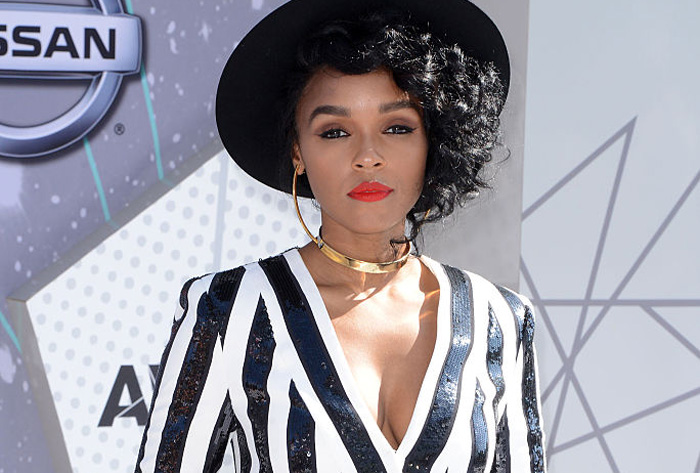 Prayers are in order for Janelle Monáe and family, as she is mourning the death of her first cousin, who was shot and killed in a drive-by shooting on Tuesday (Aug. 30).
Natasha Hays, 38, was shot several times while sleeping in her Kansas City home by an unknown gunman, according to Fox4KC.
Monáe took to Twitter to grieve the loss and address the violence in her hometown. "Gun violence has struck home. My beautiful 1st cousin was murdered. She was a mother of 3. Loved by her community. #NatashaHays #sayhername," she tweeted. "#KansasCity #Gunviolence is still keeping our city in a dark place. The fear of 'who is next?' never leaves. Praying4more light. Help us. Nobody deserves to lose their mother, sister, cousin, friend, etc to the hands of evil. Evil has no race."

The singer also revealed that she has been trying to console her uncle following his daughter's death and admitted that she feels "helpless" during this tragic time.
"Hearing your uncle on the phone while he tries to make sense of his daughter being murdered is the most helpless feeling in the entire world," she wrote.
But Monáe is also using social media to help find the shooter. "Help us find her killer," she told her followers.
Details are scarce regarding the shooting. According to KansasCity.com, a neighbor identified the suspect's vehicle as a "gray car with a sunroof and spoiler." Still, no arrests have been made.
Sadly, Monáe isn't the only artist to lose a family member to unnecessary violence this week. T-Pain's 23-year-old niece was fatally stabbed on Tuesday morning at a Walgreens store in Tallahassee, Florida where she worked. Police have issued an arrest warrant for Tavon Q. Jackson who is the suspected killer.
Prayers for both Janelle and T-Pain's families!