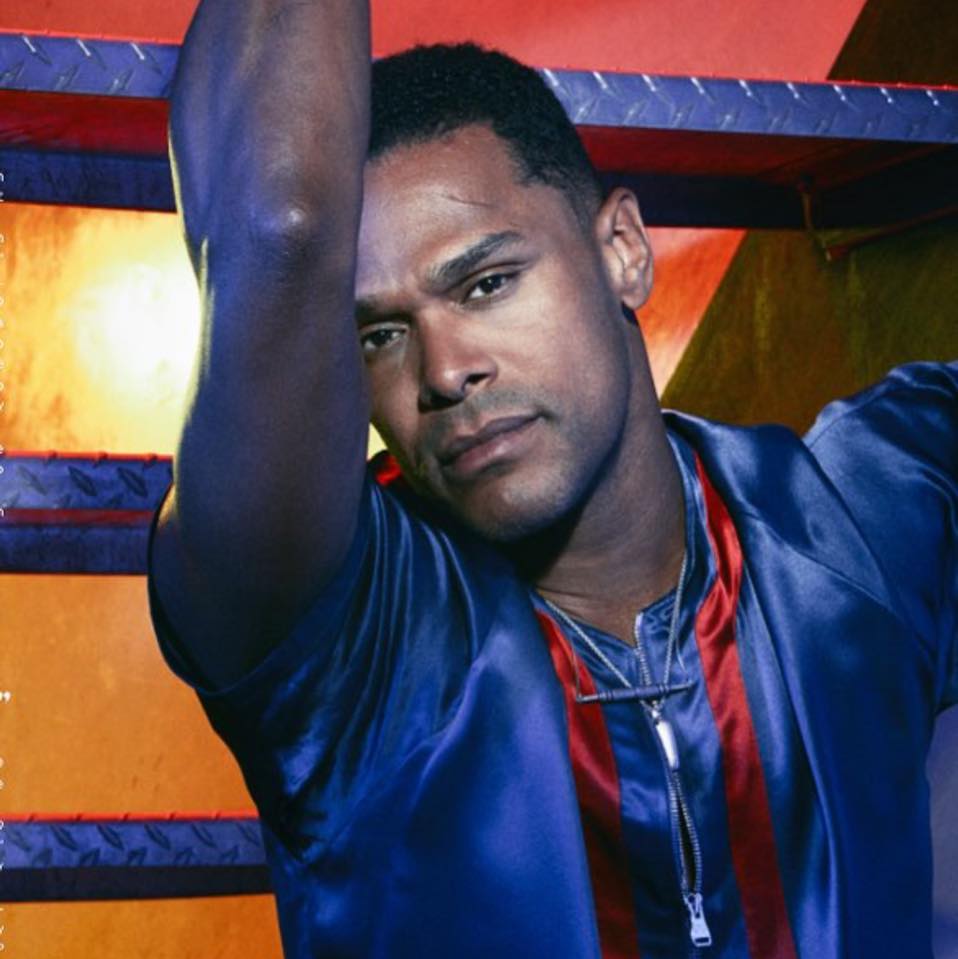 Limited edition vinyl releases continue to be hot commodities for the industry, and the latest to get the special treatment is neo-soul icon Maxwell.
Legacy Recordings, the catalog division of Sony Music, will celebrate the singer with the release of two highly-collectible limited edition 12″ vinyl albums on Friday, October 28.
Leading the way on Legacy's Maxwell vinyl reissue project is the 20th Anniversary edition of Maxwell's breakout debut album Urban Hang Suite, a 2 LP collection pressed on Metallic Gold 12″ 150gram vinyl with an 8-page booklet that includes rare images from the original album and single photo shoots.

The 20th Anniversary 12″ vinyl includes a pair of revelatory new essays: 1) an appreciation of Maxwell and his music by noted R&B scholar, music/culture critic, journalist and filmmaker Nelson George; and 2) a behind-the-scenes reminiscence on the making of Urban Hang Suite penned by music industry veteran Mitchell Cohen, who, as Senior Vice President of A&R at Columbia Records, signed Maxwell to the label and helped shepherd the music from raw concept to full realization.
Nelson George calls Urban Hang Suite, "a musical landmark that began the career of one of pop music's finest voices," while Mitchell Cohen still marvels at the first time he heard Maxwell's music on an embryonic demo tape: "….it got under my skin; I heard echoes of music that I'd grown up with and loved, early Smokey Robinson and Marvin Gaye, some of the great R&B and doo wop singers like Clyde McPhatter, Pookie Hudson and Lee Andrews. And the music was slinky and sexy. It made unexpected twists, had a seductive pulse. The tape said 'Maxwell's Urban Hang Suite,' and I had no idea who this Maxwell was, but I thought I should find out."
In July 2009, the R&B and soul master debuted at the #1 spot on the Billboard 200 with his long-awaited BLACKsummers'night, one of the year's most heavily-anticipated albums. BLACKsummers'night was certified platinum on January 19, 2010.
Legacy is proud to release the first-ever 12″ vinyl edition of BLACKsummers'night in the US as a limited edition Metallic Silver collectible pressed on 150gram vinyl.
The Legacy Recordings limited edition 12″ 150gram vinyl releases follow in the wake of the Maxwell's newest album in his currently trilogy series, blackSUMMERS'night, his fifth studio album and first release in seven years. This fall the multi-platinum soul singer is set to embark on a tour with Mary J. Blige for the first time ever on the co-headlining "The King and Queen of Hearts World Tour," playing arenas in Europe and North America.