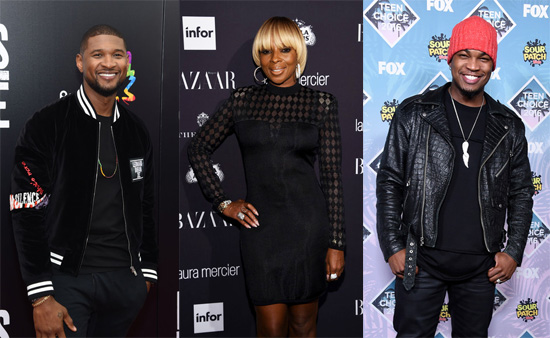 The exciting grand opening of the Smithsonian's National Museum of African American History and Culture is only weeks away, and the celebration is going to be epic.
Outside of events at the actual museum in Washington, D.C., it has now been announced that ABC will produce a two-hour TV special called "Taking the Stage – Changing America," which will include an all-star performance from the likes of Usher, Mary J. Blige, Ne-Yo and more.

The show will be filmed on Sept. 23 at Washington's John F. Kennedy Center for the Performing Arts. Other stars to perform include Jamie Foxx, Christina Aguilera, Common, Gladys Knight, Dave Grohl with go-go band Trouble Funk, Patti Austin, Gary Clark Jr., The Howard Gospel Choir, and The Alvin Ailey Dancers.
World-renowned dignitaries, athletes and artists from around the globe will come together to explore and celebrate African American contributions to the global landscape.
The program will feature new film footage of iconic items from the museum's collections – items ranging from a plane used to train the famed Tuskegee airmen for World War II combat duty to a bible owned by Nat Turner. The film is accompanied by music, dance and dramatic readings by a wide range of stage and screen actors. The executive producers are Don Mischer and Quincy Jones, along with Don Mischer Productions' Charlie Haykel and Juliane Hare. A set date has not yet been announced but the show will air on ABC nationwide in the 2016-2017 season.