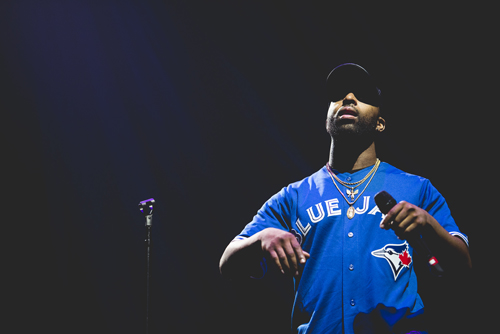 Well, when OVO Sound's dvsn wants to drop some new music for us he does so in triplets!
Following his sold-out headlining mini-tour, and while he continues to trek across the country with Drake on the "Summer Sixteen Tour," the mysterious singer returns with 3 brand new records/remixes, which all debuted on the last episode of OVO Sound Radio on Beats 1.
The first of which is a soulful, sexy cut titled "Dear Summer Sixteen," which samples Lauryn Hill's "Ex-Factor."
"Go let all your friends know / This one thing's so special / Go let all your friends know / We've got something…," sings dvsn.
But he didn't stop there. The Canadian crooner unleashed a remix to Frank Ocean's "Godspeed," revamping the Blonde standout, and surprised fans with an extended remix to Drake's Views cut "Faithful" featuring Pimp C.
If you've been anticipating new music from dvsn then you can certainly get your fix now, and let's expect more on the way.
Take a listen below.