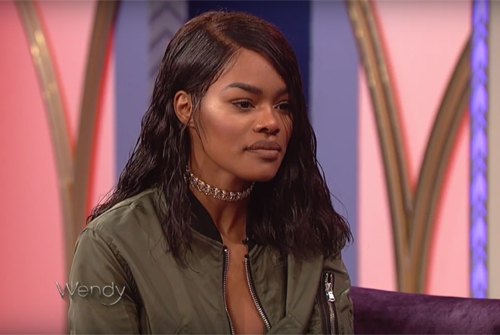 Teyana Taylor is finally poppin' thanks to her breakout starring performance in Kanye West's "Fade" video. Riding the wave the talented artist appeared on 'The Wendy Williams Show' on Tuesday.
The New York native gave Wendy all the juicy details about her love life, marriage, birth of her daughter, and of course the video, which we all know includes the provocative shower love scene with her husband Iman Shumpert.
"That shower scene we almost made Junie No. 2 girlll," joked Taylor.
Teyana is set to star in the hip-hop drama series "The Breaks," which follows the film of the same name that premiered on VH1 back in January. She is also working on new music for her follow-up to the stellar 2014 album VII.
Check out her interview below.