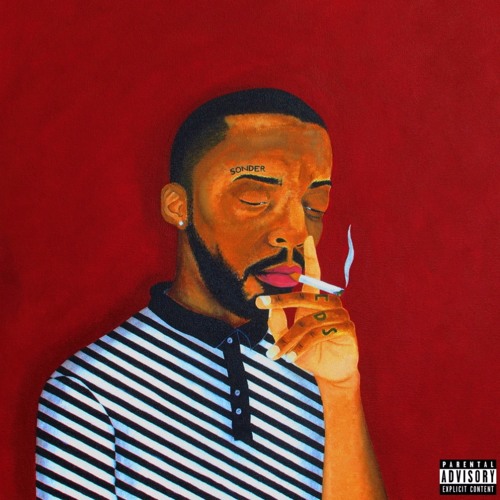 Last month we were delightfully introduced to rising newcomer Brent Faiyaz, with the viral release of his song "Poison." The addictive slow burner was a highlight on our August Soundcloud playlist, which had us anxiously awaiting the release of his debut EP, A.M. Paradox.
Currently residing in Los Angeles, Faiyaz has been building a name underground as a singer/songwriter, and now with the release of his first project that buzz is certainly going to continue increasing. Comparisons to his modern contemporaries can be made for almost each track on A.M. Paradox, but it's never overbearing to the point of unoriginal. The effort to deliver raw, real feelings and emotion, with actual vocal chops is displayed beautifully across the EP, which also follows a convo about relationships and sex with his boys.
"I can't really pinpoint exactly where I pull from musically," says Faiyaz. "I can go from Sinatra to The Verve, to Marvin to Kodak Black. It's whatever. I just think authenticity is key. Honest music. Shit that can have you like, 'I know he's not lying because I just know. He says it like he means it.' Music that pulls from real life experience & interaction. You can't replace that."
Enough said, Brent Faiyaz is 
and you better get to know him now.
#PressPlay below.