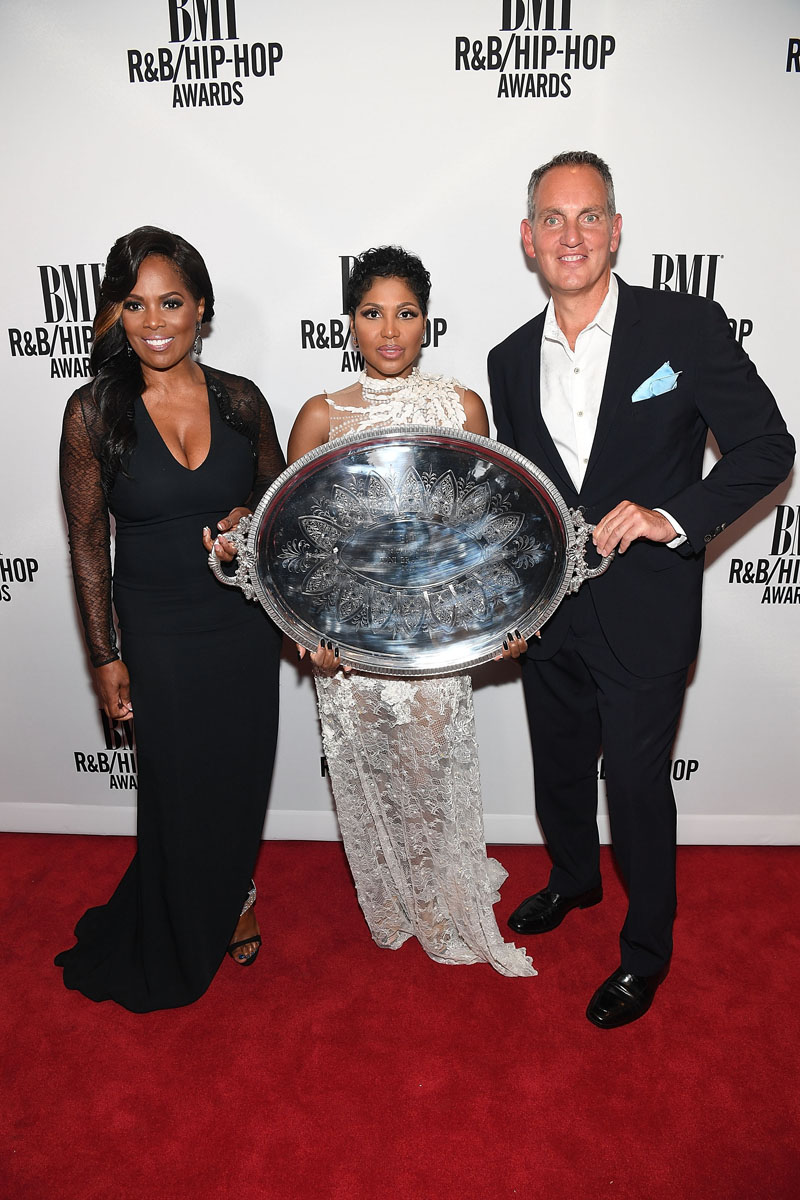 On Thursday night (Sept. 1), BMI celebrated the songwriters and publishers of the year's most-performed R&B/hip-hop songs during the 2016 BMI R&B/Hip-Hop Awards, held at The Woodruff Arts Center's Symphony Hall in Atlanta.
Multiple Grammy Award-winning singer-songwriter Toni Braxton took home the night's highest honor when she was presented with the BMI President's Award in recognition of her immeasurable impact on popular music over her distinguished 25-year career.
Hosted by actor and comedian Chris Tucker alongside BMI President & CEO Mike O'Neill and BMI Vice President, Writer/Publisher Relations in Atlanta, Catherine Brewton, the night included stellar performances by some of the hottest talent on the music scene. DJ Khaled and Ludacris kicked off the show with the smash hit "All I Do Is Win." Rising star Kent Jones performed his breakout hit "Don't Mind." Rich Homie Quan hit the stage to perform "Type of Way" and "Flex (Ooh, Ooh, Ooh)" while Rae Sremmurd got the crowd moving with "No Type" and brand new single, "Black Beatles."
The second half of the evening included an array of outstanding tribute performances honoring Toni Braxton beginning with Donald Lawrence & Company performing "You Mean the World to Me" and vocal powerhouse Yolanda Adams received a standing ovation with her moving rendition of "Un-Break My Heart." Three of the Braxton sisters, Towanda, Traci, and Trina paid homage to their sister showcasing their incredible talent on "Breathe Again" and R&B chanteuse Ledisi wowed the audience with "Seven Whole Days." After a moving introduction by L.A. Reid, Ms. Braxton took center stage for a spectacular performance of fan favorite, "He Wasn't Man Enough" with her sisters on backing vocals.
Check out the photos and video footage below.