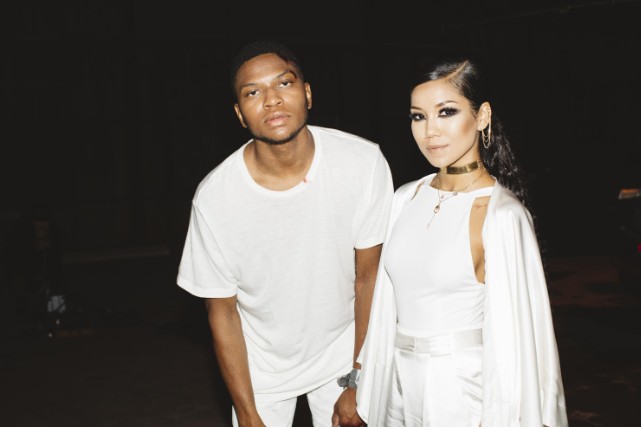 Well look what we have here…
Gallant and Jhené Aiko have finally blessed us with a video for their super smooth collaboration "Skipping Stones," off the priors acclaimed debut album Ology.
Even though the combination of Gallant's silky falsetto and Jhené's airy voice make for a relaxing sonic experience, the visual to match their musical duet is anything but that. In the video our favorite 'Sailing Soul' looks to seek some revenge on Gallant. The first image we see is Gallant beaten, bruised and tied up, in what looks like the trunk of a car. As the camera pans out for the viewer to see what's really going on, we see Jhené and immediately know that this isn't a good situation at all.
Created all in one shot, Gallant told Complex, "I'm really into the whole one shot thing. Even just the way that I write, I really like living into a moment. Digging into all the subtext that that moment kind of carries."
The video, which was directed by the American Millennial and sponsored by Red Bull Sound Select, shows "in a very subtly complex way, kind of just illustrate exactly all of the fiery emotions that are coming through lyrically in the song from both perspectives."
Check out the video below!
–Words by Jamila Wright