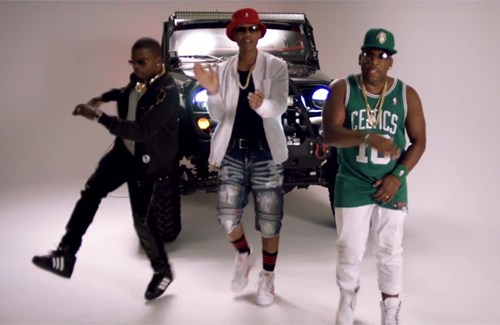 BBD BACK!
Legendary R&B tri0 Bell Biv Devoe–made up of Ricky Bell, Mike Bivins and Ron Devoe–are making a comeback, and they have debuted the music video for their new single "Run."
Produced by famous rapper and producer Eric Sermon, the track brings a hip hop flavor reminiscent of their early days at the forefront of New Jack Swing.
The fellas ride out in their Rubicon Jeep Wrangler and perform in a photo studio, while sexy ladies dance for the cameras. Singing out to a girl that won't seem to commit to love they alert her that they are tired of the games.
"Tired of getting 50% when I'm near you / Like why am I giving my all, when you act like you don't care at all / I guess I'm a sucka for love / But I believe in you baby so I never give up," sings Ricky Bell.
The group has also revealed their new album is titled, Three Stripes, and it is due out January 27, 2017. The release will perfectly coincide with the premiere of the BET biopic, "The New Edition Story," which is set to air in early January.
Check out the video for "Run" below.