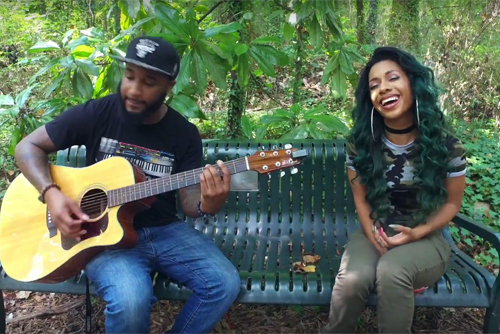 After impressing many fans with her "On Sight" acoustic video, Tiffany Evans returns with a stripped down performance of her fan-favorite track "T.M.I."
The acoustic visual was filmed on a trail in Atlanta and features Sharod "Mr. Virtuoso" Allen on the guitar.
"T.M.I." was co-written by Tiffany and Rahim "GoTo" Roberts, and is lifted from her All Me EP, which is out now.
Check it out below.