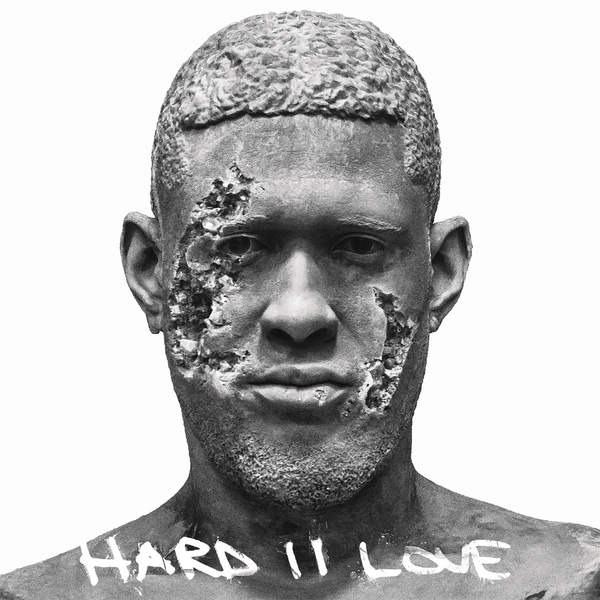 Surprise! Usher has dropped his much-anticipated new album Hard II Love a few days early, exclusively on TIDAL.
Formerly titled Flawed, the R&B superstars eighth studio LP was expected to be released worldwide on Friday, Sept. 16, but TIDAL subscribers can get an early listen now.
On Monday night, Usher and TIDAL held an exclusive listening event at the Ace Hotel in downtown Los Angeles. During the playback the singer revealed that the 15-track album was made with a specific vision in mind.
"I really did cater this album to men, specifically men who don't think love is cool to do," he told Real 92.3's Big Boy.
Usher also revealed that the labor of love took approximately three years to finalize, which helps explain the album title change. "I went through an entire transformation as a man," he added. "I don't want to be 'Flawed' anymore. I might be 'Hard II Love,' but we all are."
Part of that transformation allowed him to make songs with range. "Tell Me," for instance, is a self-proclaimed baby-making anthem, while the somber "Stronger" deals with the death of his stepson, Kile Glover. "Though you're gone, you still live in my mind," he sings.
The follow-up to 2012's Looking 4 Myself, features guest appearances from Young Thug ("No Limit") and Future ("Rivals"), as well as contributions from Pharrell ("FWM"), Metro Boomin ("Make U a Believer"), Bibi Bourelly ("Hard II Love"), The-Dream and Tricky Stewart ("Bump"), and Raphael Saadiq ("Champions").
Stream Hard II Love via TIDAL below.