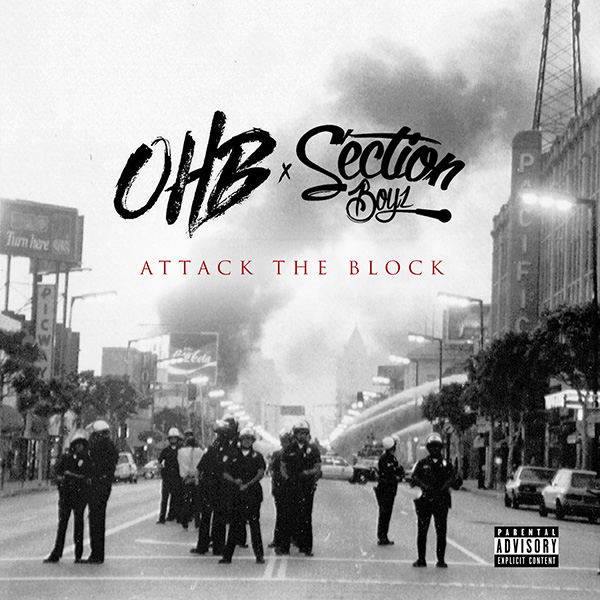 Breezy is back with another mixtape.
Along with OHB (Only Hood Bosses) and U.K.'s Section Boyz, Chris Brown returns with a 16-track project, Attack the Block.
Ray J, French Montana, Hoody Baby, Young Lo, and Young Blacc all pop up on this effort, which follows Chris Brown and OHB's Before Da Trap: Nights in Tarzana mixtape, which dropped in April.
Breezy isn't afraid to get raunchy either. On the French Montana-assisted "Erday," he sings: "You a pretty little lady, f*ck the devil out of you / I'm about to roll some dice, daddy needs some new shoes."
But he isn't just singing to the ladies. He also has a message for his foes. "Pull up, if you 'bout it, ni**a," he raps on "New Gang." "Where I'm from, we body ni**as."
Stream Attack the Block below.
#AttackTheBlockMixtape AVAILABLE NOW! #OHB @SectionBoyz_ https://t.co/kOnkHkqm7G pic.twitter.com/zzubHM3O8e

— Chris Brown (@chrisbrown) October 28, 2016