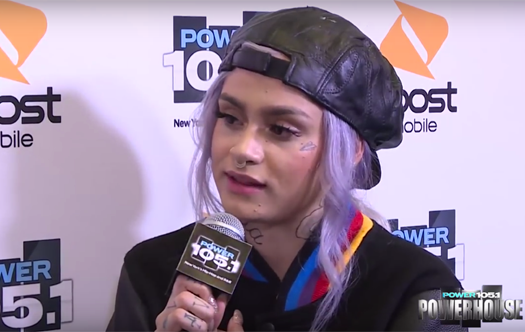 Kehlani is still meeting a lot of her idols and receiving great praise from them, which is giving her so much life. After performing at Power 105.1's "Powerhouse" concert at the Barclay's Center in Brooklyn this past week, the buzzing singer sat down for a backstage interview with Angie Martinez.
Lani and Angie had a super cool and candid conversation about her current success with her first radio single, and how she manages her emotions and feelings to live positively every day. Kehlani shared her love for living in Brooklyn, and how it was a dream for her to do "Powerhouse" and perform at the Barclay's.
She also shared details about her recent conversations with Puff Daddy, Nas and Alicia Keys, all of whom she looks up to so much, and how it freaked her out when they praised her with strong compliments.
Check out Kehlani and Angie's full interview below.