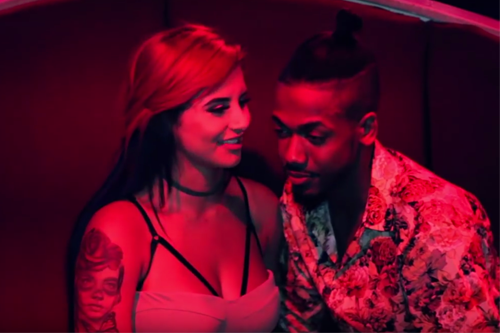 Indie artist Jay Nova is out here to "Keep It A Hunnid" with the release of the cinematic video for his latest single.
Catching the attention of his sexy co-star at a local restaurant, the R&B singer/songwriter is out to prove that he's the one she should want. Dealing with some trouble with her boyfriend at home, Jay's potential new bae meets up with him later that night at a club, and the two get intimate.
BEEF ENT has been providing fans with the gritty sounds of the streets of Rhode Island, and now they are introducing The Diamond Voice of Jay Nova. The rising R&B artist has silky vocals and the swag to match his versatile range. Jay Nova has plans to be around for a long time, while he offers something for everyone, his main focus is clearly on the ladies.
Check out his video for "Keep It A Hunnid" below.
For more info check out www.jaynovamusic.com and follow him on Twitter and Instagram.
For booking: beefent02895@gmail.com