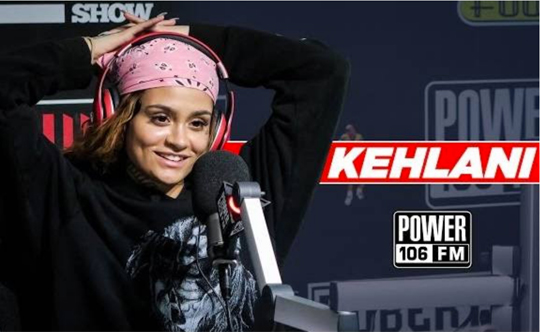 Looks like Kehlani is definitely in good spirits after sitting down with "The Cruz Show" on Power 106 in Los Angeles on Wednesday.
During her interview, the Tsunami Mami gave fans a few more clues about her upcoming debut album. Though we still don't know what "SSS" stands for, she said that she's finally approaching the finish line. According to Lani, she's now working on perfecting the tracklist and putting together the album's artwork.
If you've been keeping up with the the Bay's Princess on social media then you know she recently hit up Las Vegas for the first time. She had a great time with her friends and Bryson Tiller's squad celebrating life. In the spirit of being young, free and 21 in Vegas, she said that "I thought I was going to kick Vegas's ass, but Vegas kicked my ass."
In talking about how she deals with heartbreak and translating her emotions to songs, Kehlani spoke about her process. "I think I'm a big processor. It's why I have to take a lot of time to myself. Going through anything, I have to process and I have to teach myself to listen. I have to analyze what I could have done differently. And then I have to heal myself. I have to process all that. So usually it doesn't immediately come out through my music, because I have to get over it before I digest what I went through."
Check out Kehlani's new interview below.
-Words by Jamila Wright