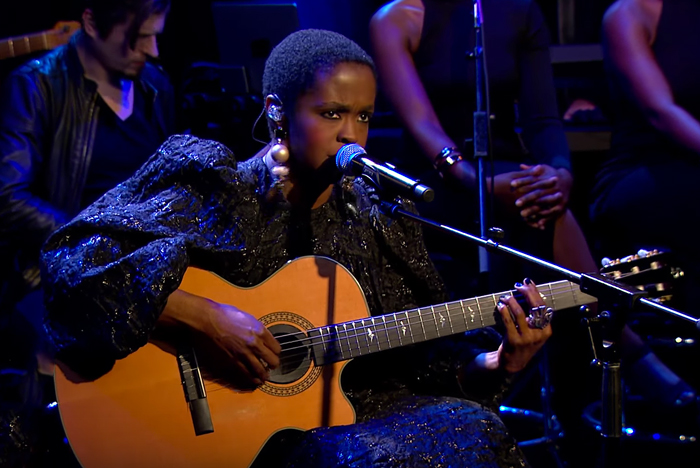 Lauryn Hill brings her "Rebel"-ious spirit to "Charlie Rose."
Sitting down with her guitar, L-Boogie delivered a stirring rendition of "Rebel / I Find It Hard To Say," which she recently re-released after premiering it on "MTV Unplugged" in 2002.
"I find it hard to say that everything is alright," she sang with her band behind her. "Don't look at me that way, like everything is alright / 'Cause my own eyes can see through all your false pretenses / What you fail to see is all the consequences."
Watch Lauryn's call for rebellion below.