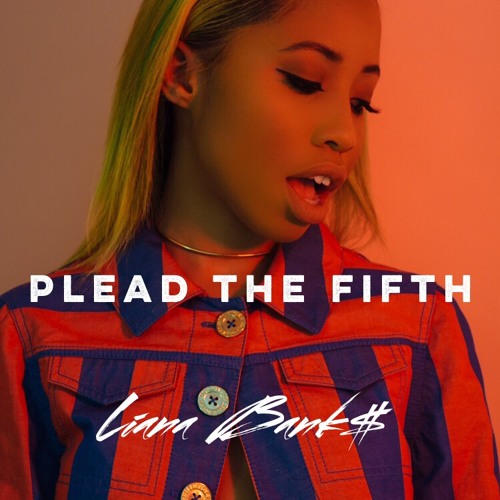 Liana Bank$ is just here for a good time!
The New York bred singer/songwriter delivers the perfect girls' night out song with her new catchy single, "Plead the Fifth." After releasing a string of unique tracks on her SoundCloud page and writing for a variety of artists including Lily Allen and PnB Rock, the green-haired beauty is finally ready to shine. Her debut mixtape INSUBORDINATE is set to release October 28, and "Plead the Fifth" welcomes us to the party.
The track's mid-tempo groove and catchy chorus showcases Bank$' unique style and writing ability. She paints a picture with her lyrics about a wild night she won't forget, but can't get found guilty of. After the chorus she sings, "You can't prove it, so I'm not guilty / It got wild, yeah it got filthy / Had my bestie right here with me / But we ain't take no pics, so I plead the fifth."
What happens on a night out with Liana stays on the night out with her, and the night only gets wilder the more you listen.
Check out the fun-filled track below.
–Words by Jamila Wright