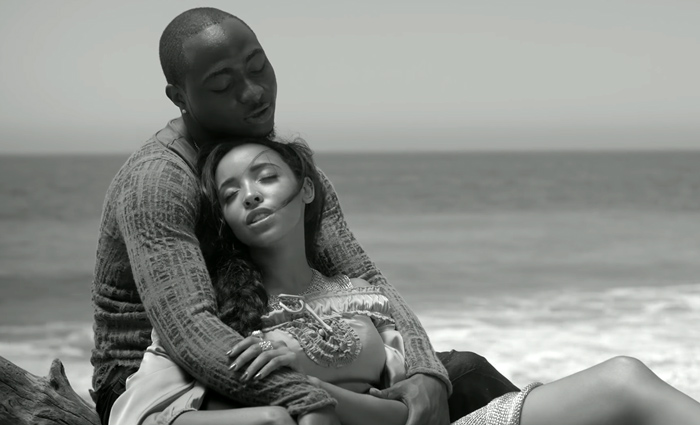 After teaming up with Far East Movement on "Freal Luv," Tinashe heads to the water with Davido on "How Long" off the Nigerian singer's new EP Son of Mercy.
Shot in Malibu, the stunning black-and-white video for the island-flavored track shows Tinashe riding a horse and getting intimate with her co-star on the beach. "Can you make me feel like number one?" she asks while frolicking on the sand. "Can you fill my cloudy day with sun? Maybe something special has begun."
During an interview with Noisey, Davido revealed how the collaboration came together and how they blended various genres.
"I recorded that record about a year ago," he said. "One of the executives at Sony International had the record. He played it for Tinashe, and he asked me if I would like to put her on the record. I thought it was a great idea. We just did it. We shot the video in Malibu. It was beautiful. I feel like it's something different. I call it Afro Fusion. It has all kinds of music. It has the Afrobeats, it has the house music. Everything just fused together."
Davido's Son of Mercy is out now while Tinashe's Joyride is expected later this year. Watch "How Long" below.