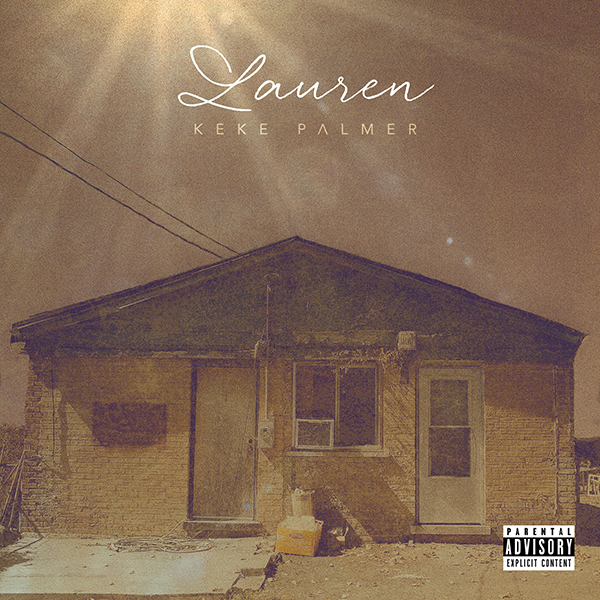 Keke Palmer is not here for anyone's f*ckery. On her brand new EP Lauren, the talented singer/actress comes through with five bodacious tracks, reflecting on the ups and down of her love life.
Unapologetic about being and loving herself, Keke channels Lauryn Hill as she vibes over bouncy grooves and hypnotic snaps. Her ability to glide among music genres, while acting and authoring books, reflects her evolution from sweet starlet into mature maven.
Keke aka Lauren has found her voice,  building a dynamic brand. With today's release of her Lauren EP, we spoke briefly with KP about the project, which is her first release on Island Records.

THISISRNB: Congrats on the new EP!! Can you tell us about the title? We know that Lauren is your birth name, but who is Lauren vs. Keke?
KP: Lauren is just the foundation of who Keke is; she is from Chicago, she comes from a family of six, she is everything that you don't know about Keke Palmer. She's been through a lot and she carries a lot—she is just that down home Chicago girl.
THISISRNB: You have a mixture of genres on this EP. Being that this project has been a long time coming, can you tell us about your inspiration or muse?
KP: My muses were my relationships, the concept for the videos happened over a course of time. Just what I was going through after I finished Broadway. I started with " I Don't Belong To You", then I came out with a couple more records that I was working on as I was creating the album . I worked on a record with Sean Garrett and he and I immediately clicked.  Our relationship was the catalyst for the EP because  he was just pulling so much out of me and I was wanting to give a sample of that to my fans, and he was totally down. Through that we began to discuss the concept of  Lauren and what it would be about … everything happened a little bit by bit, and every song represents the different stories in the different relationships that I would tell Sean about.
THISISRNB: Is "Doubtful" about anyone in particular?
KP: Yes, Doubtful is about an ex-boyfriend of mine.
THISISRNB: Aside from Sean Garrett, did you work with any other producers and songwriters on this project?
KP: No, just me and Sean.
THISISRNB: What can fans expect from you next on the acting side?
KP: On the acting side, they can expect me to be more behind the scenes and definitely working on a lot of the digital stuff. I am really excited to be building my digital network , so you can hopefully expect more from " Ganjapreneurs,"  some more gags, some fresh new content, and film and television when the projects are right.
THISISRNB: Are there plans for a future full length album?
KP: Yup, absolutely.
Brief we know. Keke was in a rush while providing these answers, but Lauren is out now, and you can stream it via Spotify below.
–Words by Raquelle Harris