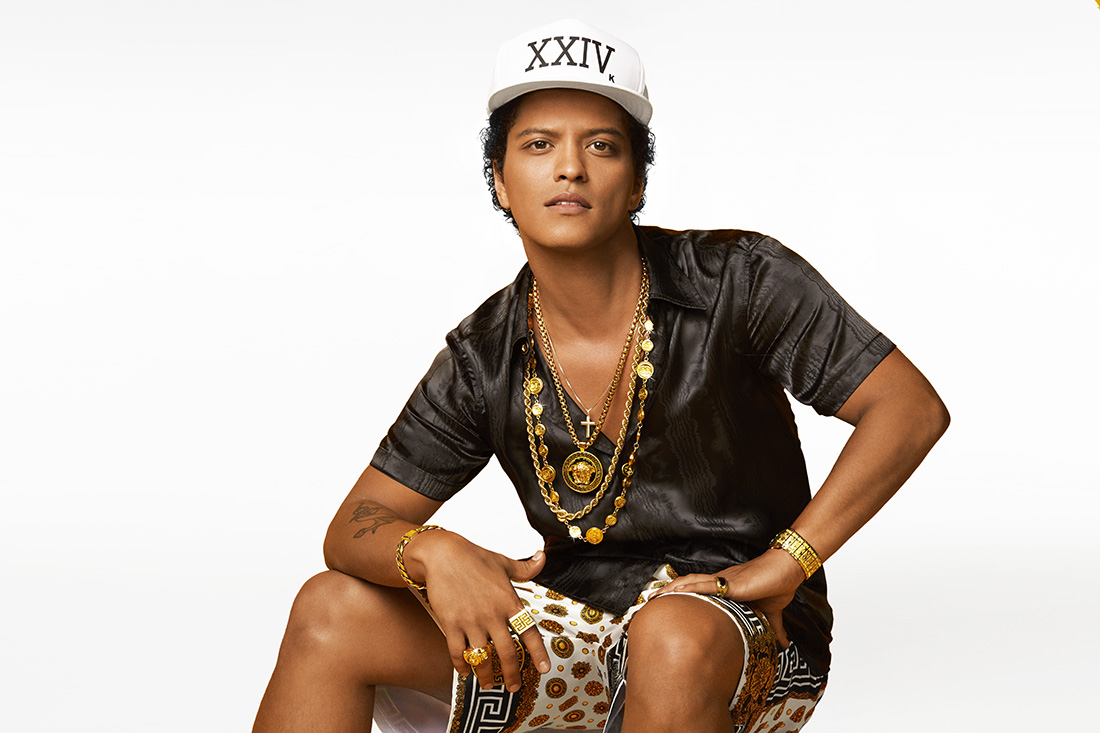 After keeping his party going with "24K Magic," Bruno Mars slows things down with the retro-tinged ballad "Versace On The Floor."
The man knows the key to our heart, and his lady's, as he sings over '80s influenced keys and synths about making passionate love.
"There's no reason to hide what we're feeling inside right now / So baby lets just turn down the lights, and close the door / Ooh I love that dress but you won't need it anymore," he sings.
Bruno spoke about the track in his new Rolling Stone cover story, which refers to it as a "Boyz II Men-ish anthem." While making it, he said: "At a certain point, I needed to stop telling you we're gonna get down, and just get down."
"If I start my night with 24k Magic I can only hope to end it with Versace on the Floor," wrote Mars on Twitter.
Take it off and have a listen below. Mars' third studio album 24k Magic hits stores on Nov. 18.