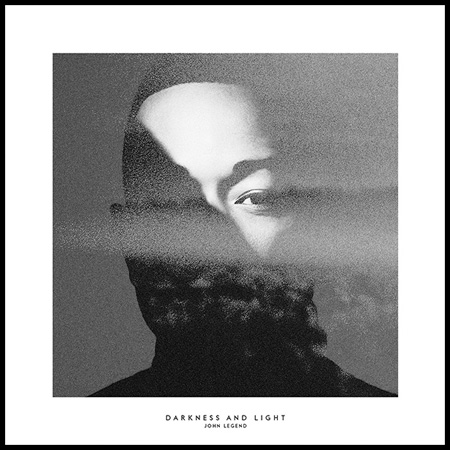 A month ahead of its release, John Legend has revealed the tracklisting for his anticipated fifth studio album Darkness and Light, due out December 2.
The LP is set to come in a 12 track standard edition, or 15 track Target Deluxe, and includes features from Chance the Rapper ("Penthouse Floor"), Miguel ("Overload"), and Alabama Shakes' Brittany Howard ("Darkness and Light").
"I'm so excited," said Legend during an appearance on "GMA" on Friday. "I think this is my best album yet and I can't wait for people to hear it."
Fans can expect the video for the first single, "Love Me Now," soon. It features some intimate family moments with his wife Chrissy Teigen and their adorable daughter Luna, as well as other couples around the world.
Speaking of Luna, Darkness and Light also includes the song "Right By You (for Luna)," an ode to his six-month-old baby.
Check out the tracklisting, and sneak peek at the "Love Me Now" video below.
DARKNESS AND LIGHT TRACKLIST:
01. I Know Better
02. Penthouse Floor feat. Chance the Rapper
03. Darkness and Light feat. Brittany Howard
04. Overload feat. Miguel
05. Love Me Now
06. What You Do to Me
07. Surefire
08. Right By You (for Luna)
09. Temporarily Painless
10. How Can I Blame You
11. Same Old Story
12. Marching Into the Dark
13. Drawing Lines [Target Exclusive]
14. What You Do to Me (Piano Demo) [Target Exclusive]
15. Love You Anyway [Target Exclusive]