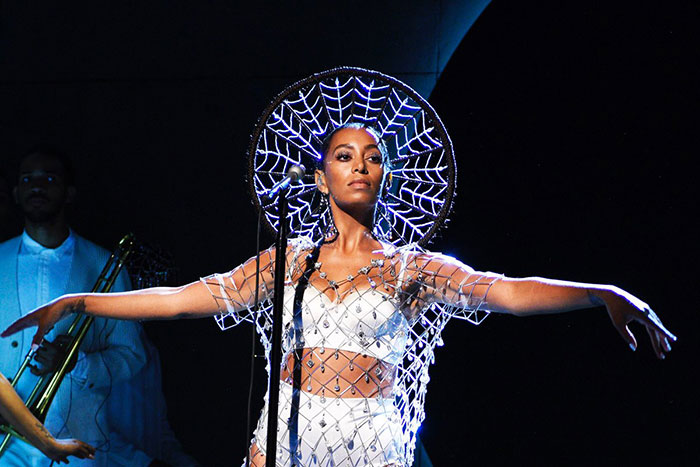 'SNL' continued with their impressive roster of performers this season on Saturday (Nov. 6), inviting the talented Solange Knowles to the famed 40 Rock stage.
Hot off the release of her first No. 1 album A Seat at the Table, the R&B songstress made her debut on the late-night sketch comedy show. Following an introduction from host Benedict Cumberbatch, Solo performed her standout single "Cranes in the Sky."
Dressed in a sparkly headpiece and crystal dress, she put on an angelic performance against an all-white backdrop. Backed by her band and three female dancers, Solange stunned with moves reminiscent of the music video, curtsying at the end.
The Michael Kors spokeswoman followed with "Don't Touch My Hair" for her second performance of the evening, where she was joined by singer/songwriter Sampha. "Don't touch my pride," she sang before a short dance breakdown.
Watch Solange's stellar set below.
Her big sis Beyoncé and mother Tina Lawson were backstage cheering her on. "Soo proud of my baby on SNL. Right now," said Mama Tina.