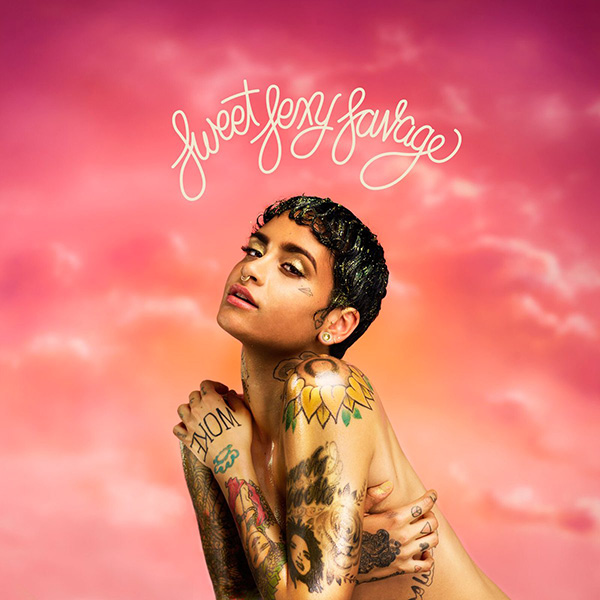 Kehlani is a Sweet, Sexy, Savage, and she has something to say about it.
After announcing the title of her debut album, the singer has revealed its eye catching cover art and release date!
Backed by a purple, pink, and orange sky, the Tsunami Mob leader stares confidently at the camera topless but covering her chest. The album title SweetSexySavage is written above her in cursive.
Speaking of the title, Lani says it's symbolic for women.
"As women we are told that we cannot be multi layered.. we are put in boxes.. we can't be all the above.. reclaim yourself…The name is supposed to challenge you. The name is supposed to make you question… only to let u find your own answer."
"But really, it's me reclaiming myself," she added. "Me accepting myself. Good & bad. All the way around. It's me. Thank you for loving me. #SSS"
SweetSexySavage arrives Jan. 27, 2017 and will be available for pre-order starting Thursday (Dec. 1).
SWEETSEXYSAVAGE out 1.27.17 available for pre-order drops tomorrow. Thank you for believing in me. pic.twitter.com/K0P5qxY5UG

— kehlani (@Kehlani) November 30, 2016
As women we are told that we cannot be multi layered.. we are put in boxes.. we can't be all the above.. reclaim yourself. #SWEETSEXYSAVAGE

— kehlani (@Kehlani) November 30, 2016
The name is supposed to challenge you. The name is supposed to make you question… only to let u find your own answer. #SWEETSEXYSAVAGE

— kehlani (@Kehlani) November 30, 2016
But really.. it's me reclaiming myself. Me accepting myself. Good & bad. All the way around. It's me. Thank you for loving me. #SSS

— kehlani (@Kehlani) November 30, 2016