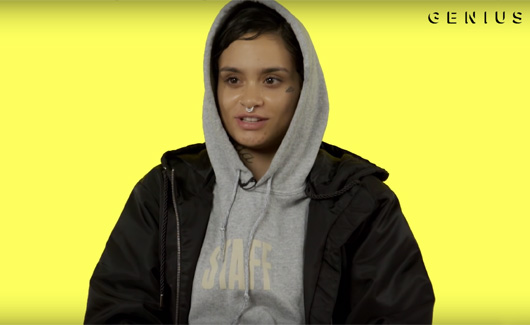 Kehlani is the latest artist to sit down with Genius for an in-depth conversation about one of her latest singles. The song in question is one of our favorites from Baylani, "Distraction," which was released as the second single off her much-anticipated debut album.
LaniTsunami opens up by explaining how the song came about based off a comment she made on social media about a casual relationship she was having with a female. Through the rest of the interview, Kehlani breaks down the lyrics line-by-line, and gives her thoughts behind certain key points.
Check out the interview below.