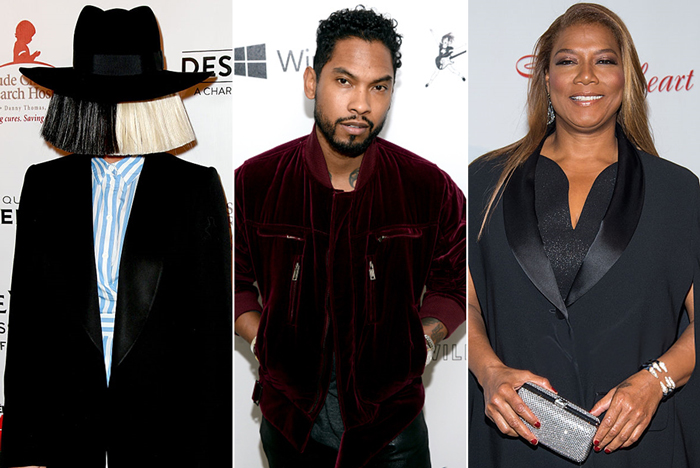 Sia has recruited Miguel and Queen Latfiah for the theatrical "Satisfied" off the upcoming Hamilton mixtape.
The "Chandelier" songstress takes on the role of Angelica Schuyler (Renée Elise Goldsberry) from the famed Broadway musical, while her "Nostalgic for the Present" tourmate Miguel plays Alexander Hamilton (Lin-Manuel Miranda) in this classic retelling. And Queen Latifah sets it off with a fiery verse.
According to Rolling Stone, "Satisfied" is a remake of Hamilton's original song "Helpless," but now told from the perspective of Eliza's sister Angelica.
Due Dec. 2, The Hamilton Mixtape features a star-studded cast including Usher, Alicia Keys, John Legend, Nas, Wiz Khalifa, Common, Chance the Rapper, Busta Rhymes, and more.