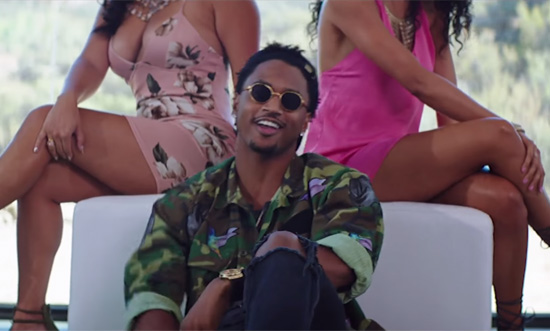 Kevin "Chocolate Droppa" Hart and Trey Songz unite in the video for "Push It On Me," off the comedian/rappers recent mixtape Kevin Hart: What Now? (The Mixtape Presents Chocolate Droppa).
Shot in Malibu, the Shomi Patwary-directed clip opens with Droppa letting Trigga know that some changes are coming.
"Word on the street is that Droppa's the new sex symbol," he warns. "Mr. Steal Your Girl is about to have all of his girls stolen! Droppa style!"
That doesn't seem to bother Trey too much, as he's constantly surrounded by ladies anyway. Meanwhile, Droppa shows up to their house party with Keri Hilson by his side.
Peep the playful video below.