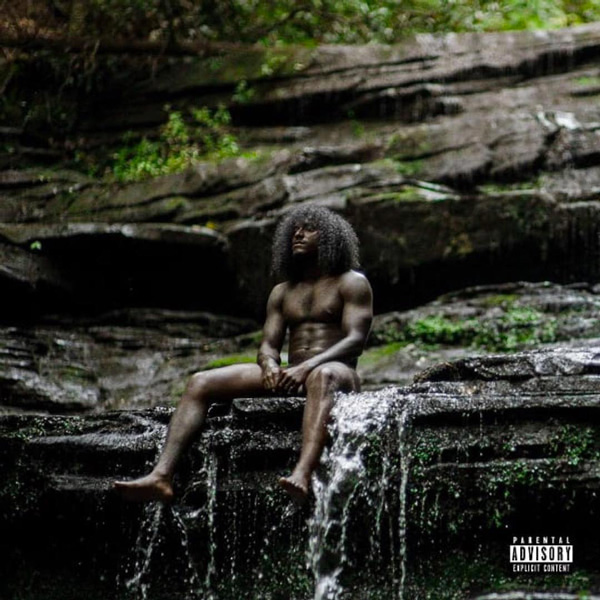 Look at Lloyd!
The R&B crooner is baring it all on the cover of his anticipated new project Tru, which finds the singer appearing naked on a large moss-covered rock waterfall.
The 5-track EP, due out Dec. 9 includes features from Rick Ross ("Heavenly Body") and 2 Chainz, who guests on the remix to the title track.
Speaking about appearing naked on the cover, Lloyd says he was able to symbolically share some of his vulnerabilities. "It was really more of an introspective thing," he told Complex. "Although what you see on the outside is a guy who is apparently balls-to-the-wall naked in the woods near a waterfall, it's really a moment for me to conquer all the fears that I might have had. All the inhibitions, the insecurities that usually exist in a person; to me it's no exception. Insecurities of the body, being free in a public place."
According to Lloyd, the location in North Georgia where the cover was shot was also instrumental to his recording process. "I would go there and oftentimes no one would be there," he explained. "I would say to myself, 'Man, I wish I could just run around here naked. It would feel so free.' I said, you know what, that's what I'm going to do for the cover art."
This was particularly important for Lloyd because he says the album is meant to showcase that bare naked honesty. "People try to hide their flaws," he says, "but I think the flaws make them a beautiful person. And that's what Tru is all about."
Following Tru, Lloyd is working on his next album Out My Window, which will be his first full-length project since 2011's King of Hearts.
See the tracklisting for Tru below.
TRU TRACKLIST:
1. Tru
2. Heavenly Body feat. Rick Ross
3. Holding
4. Excited
5. Tru (Remix) feat. 2 Chainz