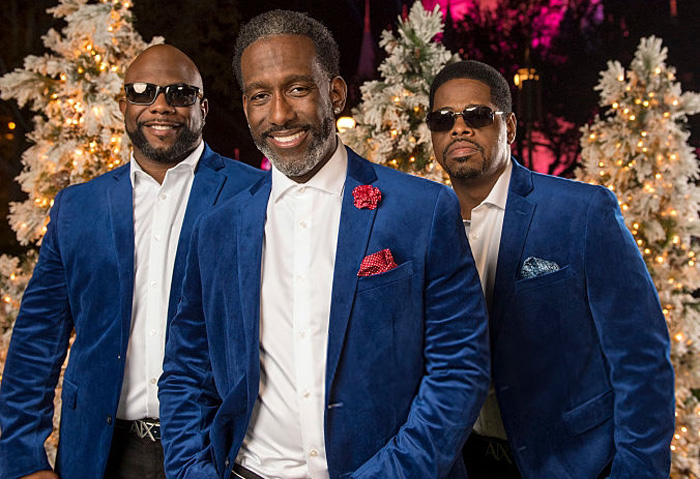 Boyz II Men are here to fill spirits with joy. The day before Thanksgiving, the R&B icons get us in the mood for winter and Christmas, with the brand new song "Snowy Day."
The record was recorded for the upcoming Amazon Studios holiday special, based on the classic children's story Snowy Day by Ezra Jack Keats.
"Wish this day could last forever / When it snows / Friends and family come together / When it snows," they sing.
"We are thrilled to be a part of Amazon's holiday special this season," said Boyz II Men founder Nathan Morris. "We hope our fans can enjoy 'Snowy Day' with their family and friends as they celebrate this Thanksgiving."
The Snowy Day special will be narrated by Laurence Fishburne and feature the voices of Regina King, Angela Bassett, and more, the special is set to be available Nov. 25 on Amazon Prime Video.
You can also catch Boyz II Men performing a holiday classic on the ABC special "The Wonderful World of Disney: Magical Holiday Celebration," which will air Thanksgiving Day at 8 p.m.
Take a listen to "Snowy Day" below.