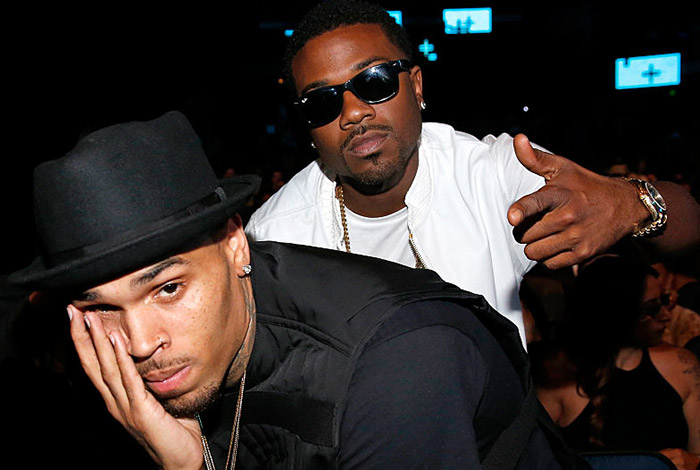 After teasing what's been billed as a Kim Kardashian diss track, Ray J and Chris Brown deliver "Famous."
The new single off Ray's upcoming album Raydemption certainly seems to allude to his infamous sex tape with the reality star-turned-mogul.
"She f**ked me for fame, look in her eyes / She was the first one to sign on the line / She was the real one to plan it all out / Look at the family, they walk around proud / All because she had my d*ck in her mouth," rhymes Ray J.
Produced by Drumma Boy, the track also allows Breezy to sing about girls he's made "Famous."
"I know that you cry when you're goin' to sleep every damn night," he sings. "I'll f**k around and make another one famous."
"Famous" borrows its title from Kanye West's "Famous" single and video, which featured nude wax figures of Ray and Breezy in its music video.
Last month, Ray teased his version of "Famous" by plugging his forthcoming album Raydemption. "You can't fault me and Chris for responding to all the things that have been done about us [in the media] over the last few months," he said at the time.
Hear them strike back below.