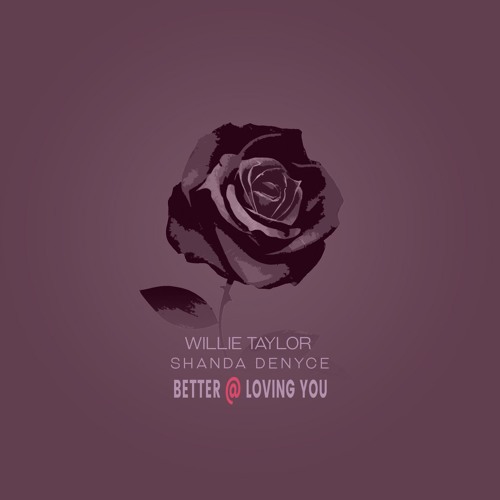 After releasing the emotionally charged "Stop Time" last month, Willie Taylor is back with more new music. The former Day 26 front man has shared a new duet single titled, "Better @ Loving You."
With stirring strings and thudding piano keys provided by K. Young and Brandon Scupo on the beat, "Better @ Loving You" replaces the regret of "Stop Time," with a promise instead to do right by the one you're with.
Singer Shanda Denyce is an excellent complement to Willie on the three-and-a-half minute song, and it's hard not to compare the duet to early '00s collabs like "Nothing in This World." There's a very grown and sexy feeling to it all; while most contemporary R&B focuses on leaving your lover, "Better @ Loving You" is for the ones willing to fight and stay.
Stream Willie and Shanda's new duet below.
–Words by Bradford Howard