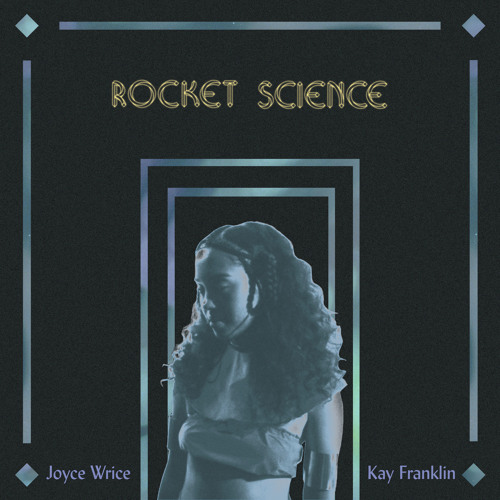 2016 has been pretty nice to Akashik Records artist Joyce Wrice. The LA-based singer-songwriter, who'd been making waves on SoundCloud up until this year, finally had her breakthrough with the release of her Stay Around EP back in May. Wrice's smooth vocals, coupled with a wisdom beyond her years that drips from her lyrics, made Stay Around a favorite release for plenty of R&B heads.
Now, as the end of the year fast approaches, Joyce Wrice has one more gift to give – well, two, actually. She's partnered with singer Kay Franklin to drop off a double single, in "Rocket Science" and "Play Pretend."
Both tracks are laid-back and don't aim to do too much, with Wrice opting for a neo-soul feel. On "Rocket Science," Joyce's voice floats over the four-minute track, laying out that the feelings she has for her lover are pretty straightforward and nothing's complicated at all. "Play Pretend" is the more jazzy track of the two, and shares the familiar story of being a friend who catches feelings and starts wanting more, but is afraid to risk it. "Cause I don't wanna play no games,' Joyce insists on the track, "but I need to know, if you feel the same way." It turns out, sometimes emotions ARE "rocket science."
Stream "Rocket Science" and "Play Pretend" below. Wrice has also released the two-for-one single on limited edition 7″ vinyl, which can be purchased here.
–Words by Bradford Howard